Weekly Notes 07/12/19
11 December 2019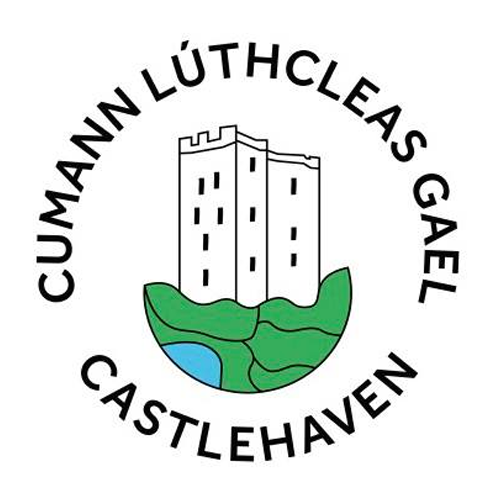 Castlehaven GAA  Weekly Notes Sat 7/12/19
The Castlehaven GAA club are hosting the inaugural Michael Burns Charity Cup next Saturday 7th . The charity event is in honour of late Michael Burns  Castlehaven and Cork footballer   . This unique tournament is designed to be a fun event for GAA teams while raising funds for worthy charities during the Christmas season. The format is simple, GAA clubs enter teams of up to 20 players who run the Castlehaven parkrun (5km) in club colours on Saturday December 7th and the best 15 age-graded scores are averaged from each team, this is combined with results from 5 nominated point kickers.  The event starts at Rineen Wood at 9am and the kicking event at the Blackfield .
There will be a social element afterwards where participating teams mingle while having teas, coffees, mince pies etc and get into the spirit of Christmas together.
Castlehaven GAA Monthly Draw  2019/20  – November Results
€300 George Salter Townsend ,€200 Jim Nolan,€100  Donal Dinneen,€100 A & B O Regan ,€50 Myross Rowing Club ,€50 Kevin Buckley ,€50 Anthony Walsh ,€50 John Moynihan ,€50 Annie & Sean Hurley ,€50 Matthew Lawlor .
There was no winner of the weekly lotto numbers drawn 7-27-44 next weeks jackpot is €2,800 draw at the Leap Inn  on Mon 9th